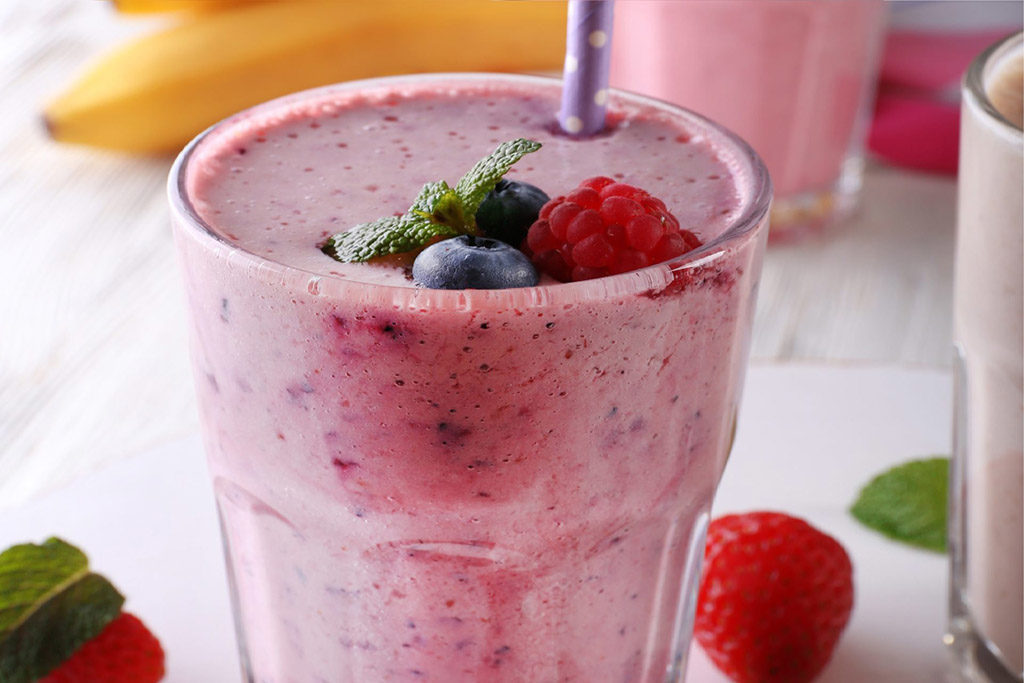 I have learned that healthy eating can also be very tasty. I love the taste of fresh fruit in a smoothie mixed with nutrient dense wholefoods and supplements to support my health and my family's. This one is super delicious and very easy to make! It supports your immune system as it is filled with antioxidants, and it also contains anti-inflammatory properties which help reduces oxidative stress and fight off  chronic illnesses such as cancer.
My Immune builder smoothie makes a great breakfast or snack… It is just darned Delicious!
Ready in: approx.  20 min
Serves: 2
Ingredients:
1 ripe banana
1/2 cup frozen blueberries
1 cup spinach leaves
1/2 cup frozen raspberries
1 teaspoon spirulina
1/2 cup almond milk or coconut milk
1 tablespoon honey or yacon syrup (optional)
Instructions:
Pour all the ingredients in your vitamix blender, add ice, blend until smooth and creamy… Serve and enjoy!
This is by far one of my favorites when I crave for something sweet!
Main Properties:
Protects immune system
Contains anti-inflammatory and antioxidant properties
Defends from cancer and slows cancer cell formation
Promotes healthy cells
Protects from cardiovascular and brain diseases
Reduces cholesterol
Reduces blood pressure
Reduces oxidative stress
Gives feeling of well-being
Delays aging process
I'm inspired to share my healing journey here, and trust you'll find hope, encouragement and purpose as you discover the healing power that lies within you. Sign up to get notifications when I post a new article.