As part of my healing walk, I discovered STOCKTON ALOE VERA... and in truth, I LOVE IT! It all started when my doctors and I figured out I have gut issues which originated 2 years after my cancer diagnosis. Aloe Vera is known for its potential healing benefits in a variety of health and wellness needs. STOCKTON ALOE VERA is a 100% pure drinkable inner leaf Aloe gel only, free of preservatives and chemicals. Known as a healing application in Chron's, IBD, Gerd, diabetes, immune system disorders, eczema, candida and more. I have personally experienced the difference in my gut since I started taking it. Experience like me, the benefits of this superfood used for thousands of years ... and discover the healing potential of Stockton Aloe # 1! CLICK HERE to learn more!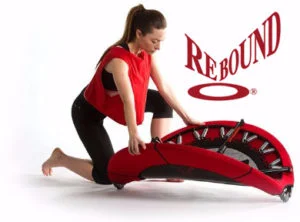 Rebounding – i.e. jumping up and down on a mini-trampoline called a "rebounder" – is low-impact exercise and immune-boosting therapy all in one. As I explain in my blog, rebounding has many potential benefits. CLICK HERE to learn more!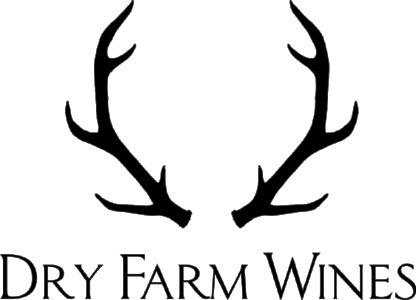 Dry Farm Wines offers the finest quality organic, healthy wines, so that even those who are following a "clean" diet can enjoy a mouthwateringly delicious glass of wine. Each wine offered is curated from small, organic family farms, and lab-tested to ensure it meets the company's strict standards of purity. There's no sugar, no additives, no mold, and low sulfites—all of which combine to mean no headaches or hangovers. CLICK HERE to learn more!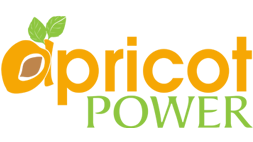 Apricot Power has been part of my cancer healing journey as my go to place for B17 supplements and apricot kernels. This company is a reliable source for B17 products and they have been providing California grown apricot seeds since 1999. Vitamin B-17/Laetrile is another name for amygdalin, a naturally-occurring molecule that is found in high concentration in apricot kernels, and is also found in over 1,200 other foods. B17/Laetrile is a purified and concentrated form of amygdalin from apricot kernels that was created for use in laboratory and cancer treatments. To learn more about this God given natural healing molecule read more here. CLICK HERE to review the website.

Thrive Market is my new favorite online store—it sells all the top organic and healthy products at wholesale prices (25-50% off), and ships straight to your door!
Thrive Market offers top premium healthy and organic products that I usually get from a grocery store but unlike your typical organic & non-GMO products that are marked up to premium prices, Thrive Market sells the same premium products at wholesale prices. Check them out! CLICK HERE!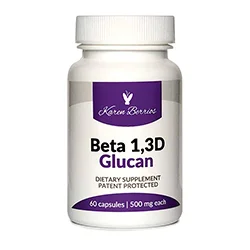 One of my favorite supplements is the BETA-1, 3D GLUCAN! It is a powerful supplement that reinforces the immune system to provide support and balance. More than 50 years of research at prestigious universities-such as Harvard and Stanford- document the benefits of Beta Glucan. Beta Glucan is scientifically proven as an effective immune system supplement. It is free of toxic contaminants, and each batch is tested independently to determine its potency and quality. No other Immune System Supplement competes with the efficiency that makes Beta-1, 3D Glucan! CLICK HERE to learn more!

Believe it or not, we are constantly surrounded by electromagnetic frequencies (EMF) from the computer, phones, tablets, Wi-Fi, electrical appliances and more ... Even more than the sources of EMF are the damages that these harmless objects can be causing our health. Energydots is a really easy way to protect yourself and your family from these potential danger. Energydots are a low power magnet that acts as a tuning fork for any device that is emitting radiation close to the DOT. I love the idea of ​​taking those potentially harmful EMFs and "harmonizing" them with the natural state of your body! Read more about it here! CLICK HERE to check them out!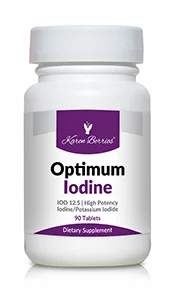 When I was diagnosed with thyroid cancer four years ago, I decided to take the route of alternative therapy, foregoing surgery. Through this path, I learned that iodine is an essential element. Although its main function is in helping the production of hormones by the thyroid gland, iodine is also an antioxidant, battling the free radicals that can cause cancer. In addition, it helps other organs in the body to function more normally as well. That's why, I use Optimum Iodine IOD 12.5! Optimum Iodine IOD 12.5 is a convenient tablet offering energizing and nourishing support for the thyroid. Each 12.5 mg tablet helps the thyroid produce the hormones needed to maintain healthy metabolism and energy levels. To learn more, read my recent post here!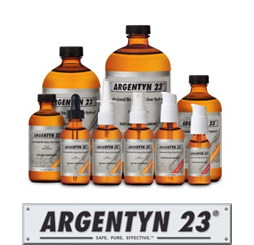 Having colloidal silver on hand can be extremely helpful and a very important supplement when you're undergoing cancer treatment and are exposed to an infectious illness. Argentyn 23 represents the ultimate refinement of the colloidal silver category. It contains greater than 98% positively charged silver ions and nanoclusters, in pharmaceutical-grade purified water. Argentyn 23 for immune support, is vegan, gluten and GMO-free, trusted for its unprecedented quality, efficacy and safety. CLICK HERE to find out more!