Hot Chocolaty Cacao with Almond Milk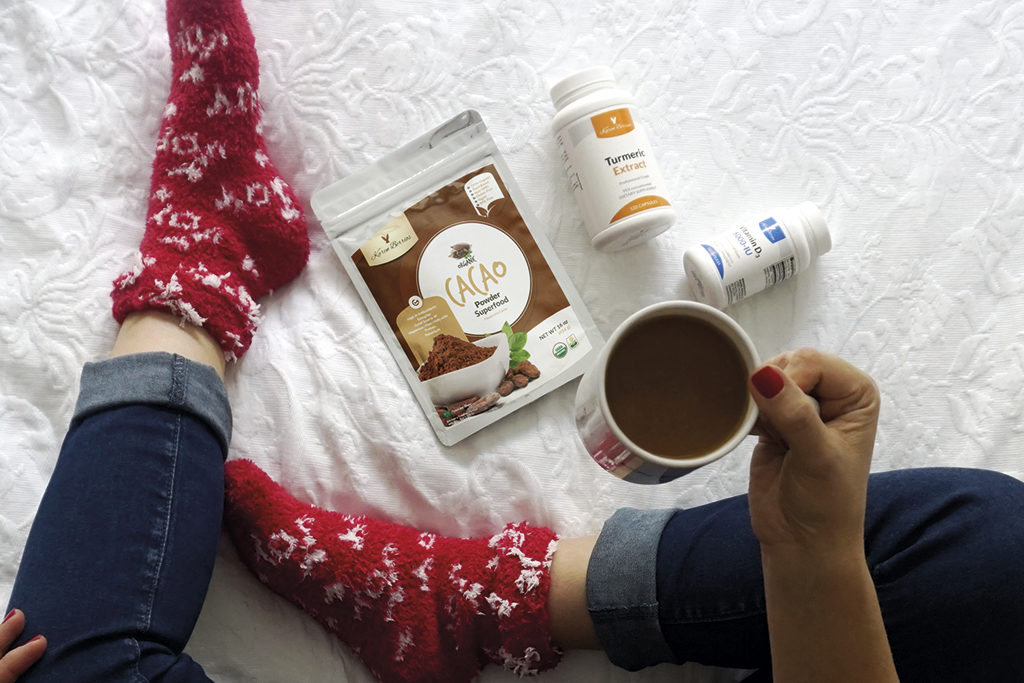 Ingredients:
Instructions:
Place almond milk, whole cloves and cinnamon powder to a small sauce pan over medium heat. Cook on medium for about 5-6 minutes. Remove the cloves, add cacao powder, yacon syrup or honey and turn heat down to low for 5-6 minutes.
Pour into two mugs and enjoy this delicious hot chocolate for Christmas!

Properties:
Great source of magnesium
Antioxidant: Fights free radicals
Protects immune system
Supports digestive system
Helps with weight loss
Makes strong bones
Energizing
I'm inspired to share my healing journey here, and trust you'll find hope, encouragement and purpose as you discover the healing power that lies within you. Sign up to get notifications when I post a new article.