DELICIOUS HOMEMADE WAFFLES!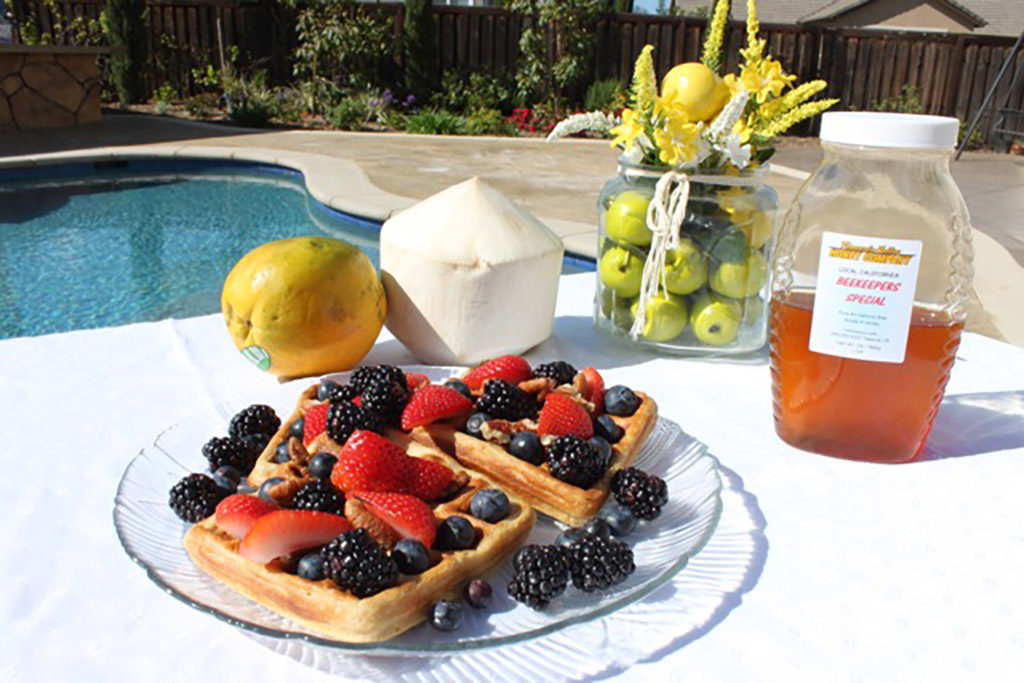 Ingredients:
2 cups oat flour
2 cups room-temperature almond milk
3 eggs
1 teaspoon vanilla extract
1 tablespoon baking powder
2 tablespoons almond butter
1 tablespoon yacon syrup or honey
Cinnamon powder (to taste)
Strawberries, blackberries, and blueberries; or any other fruit you prefer!
Instructions:
Pour all ingredients in a blender, except for the cinnamon and berries. Blend until obtaining a homogenous paste.
Meanwhile, you can preheat the waffle maker. When the waffle maker is hot, pour the mixture in slowly. Make sure to cook them with care!
Once cooked, place them carefully on a plate, add some fruit and cinnamon on top, and, if you like, drizzle honey or yacon syrup to taste. Enjoy!
Properties:
Antioxidants
Anti-inflammatory
Promotes good cardiac function
Help prevent and fight cancer
Gluten-Free
It helps increase metabolism
Regulates blood sugar
It helps to have a good digestion
It helps you lose weight
I'm inspired to share my healing journey here, and trust you'll find hope, encouragement and purpose as you discover the healing power that lies within you. Sign up to get notifications when I post a new article.