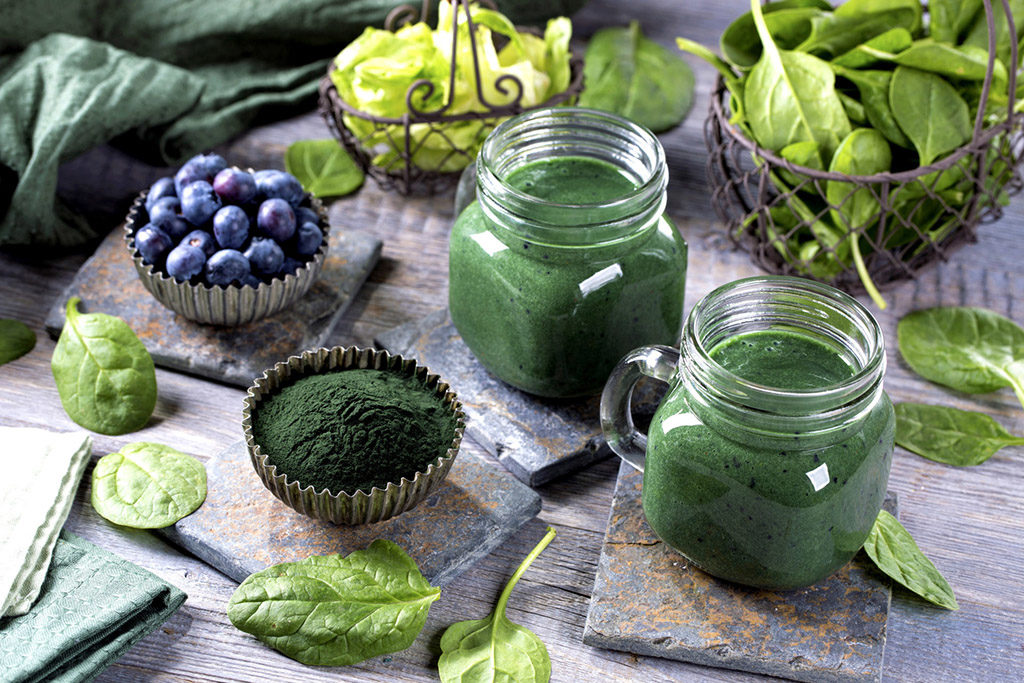 Ready in: approx.  20 min
Serves: 2
Ingredients:
2 cups baby spinach
1 1/2 cup of blueberries
1 teaspoon spirulina powder
1 tablespoon honey (optional)
Instructions:
Place the spinach in a clean extractor. Once you get your extract, pour it in the blender with the blueberries, the spirulina, and the honey. Continue blending until the blueberries are well processed.
In this juice, the characteristic flavor of spirulina predominates, but it is a great ally if you want to detoxify your body.
Properties:
Detoxifies heavy metals, specifically, arsenic
It takes care of and promotes the health of the intestinal flora
It can help reduce the burden of HIV
Prevent and fight against various types of cancer
Anti-inflammatory and antioxidant properties
Strengthens the immune system
Reduces blood cholesterol
Reduces hypertension
Helps protect against heart and brain diseases
It helps you lose weight
Delays aging
Sharing is Caring!
I'm inspired to share my healing journey here, and trust you'll find hope, encouragement and purpose as you discover the healing power that lies within you. Sign up to get notifications when I post a new article.