Cauliflower Tacos With Golden Berries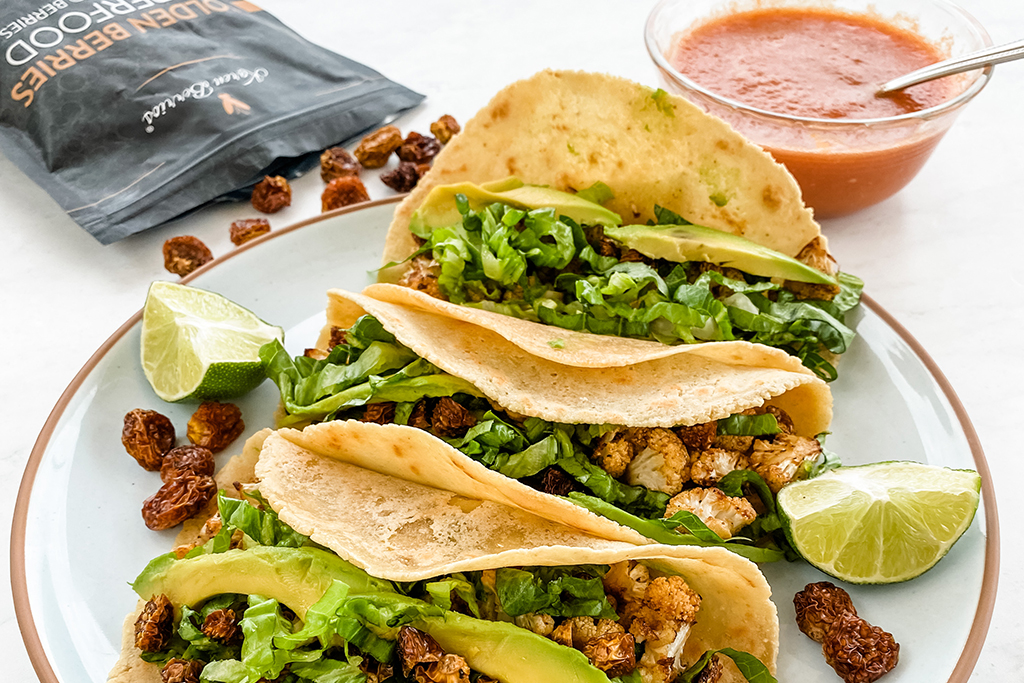 This vegan recipe is an excellent combination of antioxidants, fiber and lots of flavor! Best of all, it is very easy to prepare and is ideal for any occasion.
Ingredients:
2 Cups Cauliflower (chopped)
2 Tbsp. Avocado oil
2 Tsp. Paprika
Sea salt & black pepper
Cassava flour tortillas
Chopped lettuce
Avocados
Karen Berrios Golden Berries
Hot Sauce:
2 Small tomatoes
1 Jalapeño
1 Onion
1 Garlic clove
Instructions:
Place the cauliflower on a baking sheet.
Season with avocado oil, paprika, salt and black pepper to taste.
Bake at 400°F for 20 minutes.
Fill the tortillas with the cauliflower, some lettuce, avocado and golden berries.
Add some hot sauce.
Enjoy!
I'm inspired to share my healing journey here, and trust you'll find hope, encouragement and purpose as you discover the healing power that lies within you. Sign up to get notifications when I post a new article.